Welcome To Gadget World
Established in 2008, Gadget World Mobile Repair Centre specialises in repairing Apple products, so whether you need an iPhone repair, an iPad repair or an iPod repair, we are the experts. Our specialist team of Apple repair technicians carry out cracked and broken iPhone, iPad and iPod screen repairs or replacements every day, so whether its a screen problem, or something else, we can quickly diagnose the fault and carry out expert iPhone repairs, iPad repairs and iPod repairs. Most of our walk-in repairs are completed within 30 minutes, so you wont need to be without your device for long.
Why choose Gadget World

Book your Repair
Click 'Get Started' and tell us what's wrong with your device. We'll give you an instant repair price so you know exactly, what your repair will cost.

Confirm Appointment
One of our highly-talented phone repair technicians in your local area will contact you, to confirm the exact time and location for your mobile phone repair.
Location That Suits You
Our technician will repair your phone wherever is most convenient for you. We can repair your phone at your office, home, or anywhere else that suits you.
No fix, No Fee!
Payment for your repair is only taken after your phone is fixed, and you're 100% happy with the work we've done.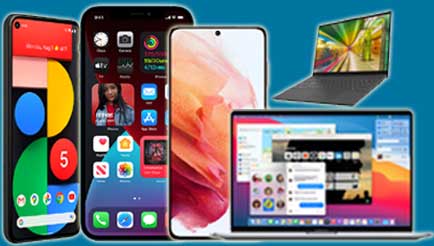 We repair most brands and models Samsung, Apple, Huawei, Nokia, Sony, HTC, Lenovo, Blackberry, Motorola, Sony..,
iPhone Repair Specialists
Our highly skilled iTech team have extensive experience repairing iPhones so we can carry out all types of iPhone repairs.
We come to you at a time and place that suits you, to repair your iPhone in front of you in just 30 minutes. Every repair we do comes with our 12-month no-fuss warranty to give you complete peace of mind.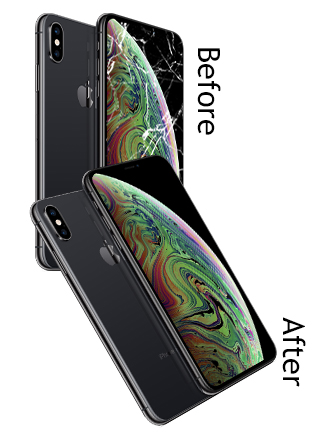 Are you looking for a proffesional independent Apple Mac, Laptop repair support technician?
Macbook Pro, iMac, repairs Gadget World over 12 years experience in the Apple sector we have repaired 400's of items for happy customers without the hassle of waiting days for appointments.
Our independent certified engineers are just the people to get you back up and running or to give your beloved Macbook Pro, iMac, Macbook, or Mac mini a well needed service. Whatever issue you may be facing, we are sure we can help you in timely manner.
One of our friendly and experienced techninicans is just a phone call away. In many situations we can be on hand the same day to assist you with a wide range of Apple repair issues.We also have our own service lab that is equipped to address all the last hardware and software issues. You do not need to book an appointment to see one of the team, just give us a call or drop by when convenient.
Receive expert Mac service to fix: bouncing beachballs, flashing question marks, Macbook cracked screens, non-working keyboards and other Mac issues.
Slow PC? PC won't start? Windows errors? Whatever your PC issue is ,You wil receive quick PC service that has your computer running like new again .
Cracked laptop screen? Black laptop display? Get your laptop screen replaced quickly. We stock most screens and can have your laptop fixed the same day.
Pop-ups? Spyware? Slow computer? We will remove your computer viruses while keeping your files intact. Also, receive security protection going forward.
Areas We Serve
Tooting Bec, Tooting Broadway, Tooting, Balham, Clapham, Streatham, South Field, Wimbledon, Colliers Wood, Furzdown,